The CWSDS team provides leadership and ensures excellence in our services and support for people with intellectual and developmental disabilities from the Central West Region of Ontario, and beyond.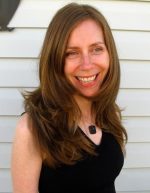 Patricia Kyle, CEO
---
Patricia is an accomplished executive with two decades of experience within government and not-for-profit agencies. Her career has expanded over a few different sectors – health, social services and developmental services.  Most recently, she served as CEO at a Mental Health Association as well as being the Assistant Deputy Minister, Families and Communities within the Government of the Northwest Territories. She has a bachelor's degree in Psychology and more recently earned a M.Sc. in Healthcare Quality, Risk and Safety from Queens. Patricia also holds an Art Therapy Graduate Diploma form the Vancouver Art Therapy Institute. Outside of work, you can find Patricia traveling, collecting and creating art and enjoying hiking and camping.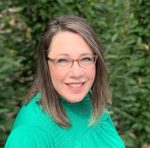 Denise Mitchell, Board Chair
---
Denise was elected to the Board of Directors in 2017.  She has been past Chair of the Governance Committee and a member of the Fundraising Committee.
Her 30-year career has been focused in the area of Addiction and Mental Health where she has worked in both Clinical and Community Relations roles. Denise has worked to promote services, provide consultation and to strengthen collaboration with community partners. She has also been a strong advocate for improving services for clients and has been consistently recognized for her facilitation skills, as well as her ability to operationalize initiatives and policy.  She is pleased to be a member of such an accomplished Board and looks forward to her continued work with Central West.
Board of Directors
---
Our Board of Directors brings the skills, experience, and leadership required for CWSDS to maintain our standards of excellence. Meeting at least eight times each year, the Board members represent the diversity of the Central West community.
Board of Directors
Denise Mitchell, Chair
Monica Bettazzoni, Vice-Chair
Shahroz Jafri, Treasurer
Paul Bourque, Secretary
Sally Elsadek
Aisha Ghafoor
Omar Hashem
Diljeet Munder Singh
Dr. Olivia Ng
Susan Quinn-Mullins
Scott Waterhouse