The CWSDS team provides leadership and ensures excellence in our services and support for people with intellectual and developmental disabilities from the Central West Region of Ontario, and beyond.
Silvie Crawford, Chief Executive Officer
---
Silvie joined Central West Specialized Developmental Services in 2020, and is well-equipped to lead CWSDS and build on our already-impressive record of supporting individuals with complex behavioural needs.  She has been an active contributor to many regional and provincial initiatives that have built strong partnerships across the health and developmental services sectors and will bring new ideas from these relationships.  Her work with clients and families has resulted in positive impacts to policy, practice and strategy to better respond to the evolving needs of organizations and communities.  Importantly, she is dedicated to the ongoing education of emerging leaders through teaching, coaching and mentoring in areas of quality, leadership and governance.  Silvie has an undergraduate degree in Nursing and a Masters of Laws specializing in Health Law.  She is also a surveyor with Accreditation Canada and is a member of the Canadian College of Health Leaders.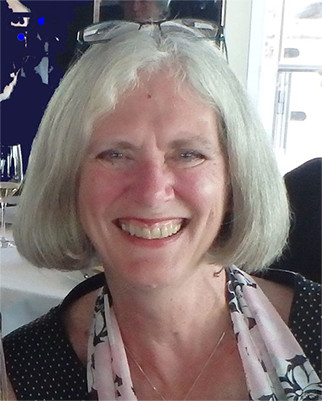 Susan Quinn-Mullins, Board Chair
---
Susan joined Central West Specialized Developmental Services (CWSDS) Board in June of 2012 and in the fall she became the Chair of the Accreditation Committee (a sub-committee of the Quality Improvement Committee). In September 2013, she assumed the role of Vice Chairperson of the Board of Directors. As a principal of Quinn Mullins & Associates, Susan helps clients build and maintain positive reputations, assisting them in developing focused and meaningful communications around new and existing programs.
She is also a Senior Advisor with the global consulting firm Reputation Institute and is a member of their Canadian team. Susan has over 20 years of communications and marketing experience in a variety of senior roles within the pharmaceutical, specialty chemical, consumer packaged goods and health care industries. Susan holds a Ph.D. from McGill University and taught Public Relations at McMaster University's DeGroote School of Business Centre for Continuing Education.
She lives in Burlington, Ontario with her husband Dennis Mullins; they have two children – Kim and Scott. With Susan's knowledge of the Developmental Services sector and her enthusiasm and confidence in CWSDS, Susan was appointed the Chair of the Board of Directors in July 2015.
Board of Directors
---
Our Board of Directors brings the skills, experience, and leadership required for CWSDS to maintain our standards of excellence. Meeting at least eight times each year, the Board members represent the diversity of the Central West community.
Board of Directors
Susan Quinn-Mullins, Chair
Monica Bettazzoni, Vice-Chair
Michael Nero, Treasurer
Andrew Falls, Secretary
Barbara Barrow
Paul Bourque
Sally Elsadek
Olga Gappasova
Shahroz Jafri
Denise Mitchell
Diljeet Munder Singh
Scott Waterhouse